Cars have had an astounding impact on human lives and society since their creation many years ago. When cars become more than just cars, they will likely have a similarly extensive impact on our lives.
Japan's leading online business and financial news site, NewsPicks, will produce a talk session with topics ranging from entertainment, cities, and science, with innovators discussing the theme, "BEYOND THE MOTOR," from each of their unique perspectives.
On November 4th, the final day of THE MEET UP, the final judging for the idea pitching event will take place at THE MEET UP stage. The event provides an opportunity to pitch business ideas directly to judges that include innovators chosen by NewsPicks and car manufacturers.
Take part in this chance to challenge the automobile industry, together with NewsPicks.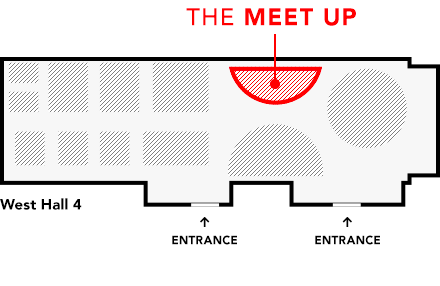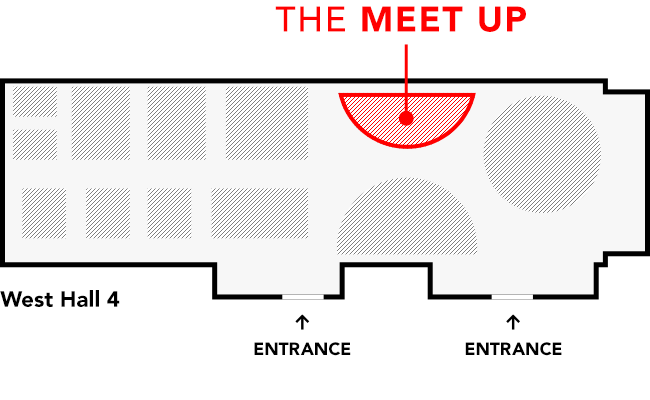 Talk Session Details
Date and Time:

Oct. 29 (Sun.) – Nov. 3 (Fri./Holiday) 18:00 – 19:00 (17:00 – 18:00 on 10/29)
(1 session per day, approx. 60 to 90 min. each)

Venue:

Tokyo Big Sight TCL2017 venue, at "THE MEET UP" stage

Organizer:

Japan Automobile Manufacturers Association, Inc.

Co-Organizer:

NewsPicks, Inc.
NewsPicks' chief editor, Norihiko Sasaki, will moderate the talk session over 6 days, gathering unique opinions from each of the guests.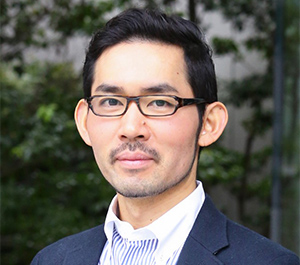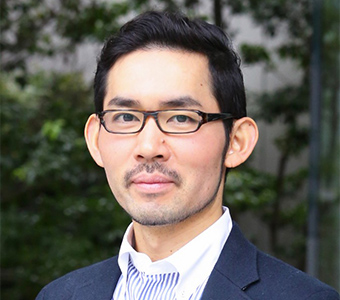 Norihiko Sasaki
Executive Director and Chief Editor, NewsPicks, Inc.
Born in Fukuoka Prefecture in 1979, he went on to graduate from the Faculty of Policy Management at Keio University, and earned a Master's Degree in International Policy Studies at Stanford University.
After writing about the automobile industry and IT industry at Toyo Keizai Inc., he became the Chief Editor of Toyo Keizai Online in November 2012. He helped bring 53.01 million page views to the renewed website in just four months, making it the leading business news site in Japan. He is also the author of 「米国製エリートは本当にすごいのか?[Are the American-made elite really that impressive?]」 and 「5年後、メディアは稼げるか [Monetize or Die?]」.
List of Talk Session Topics
October 29th
17:00–18:00

MOTOR × JAPANESE CRAFTS

Kaname Hayashi × Wataru Baba × Tomoharu Hijikata

For years, automobiles represented the best examples of Japanese crafts. This session will look at opportunities in mobility from the perspective of Japanese crafts, including traditional crafts and Japanese designs famous around the world.

GROOVE X, Inc.
Founder and CEO

Kaname Hayashi

1973 Born in Aichi Prefecture
1998 Began career in Toyota Motor Corporation, and engineered aerodynamics for the LFA supercar
2003 Engineered aerodynamics for Toyota's Formula 1 team
2004 Engineered aerodynamics for Formula 1 Toyota Motorsports GmbH (Germany)
2007 Worked as the General Manager for product planning at Toyota.
2011 Enrolled in SoftBank Academia, a leadership program creaded by SoftBank's Founder and CEO, Masayoshi Son
2012 Became product leader for the humanoid robot, "Pepper," at SoftBank Robotics
2015 "Pepper" was released. Founded GROOVE X, Inc. in the same year
2016 Released GROOVE X's first next-generation robot, and gathered 1.4 billion yen through seed round, one of the highest in Japan.

Vice President of Corporate Business Innovation, Business Innovation Division Vice President, Panasonic Corporation Of North America

Wataru Baba

Wataru Baba joined Panasonic Corporation in April 2017 as the company's Vice President of Corporate Business Innovation, where he has pushed for greater innovation within the company. He is currently based in Silicon Valley as the Vice President of Panasonic Corporation of North America.
Before joining the company, he worked in Palo Alto as the Vice President of Customer Experiences at SAP. He was a part of a hands-on advisory group that fostered a culture of innovation in large, established corporations through the use of design-based thinking and cutting-edge technology.
He also became a member of the Board of Directors of the Japan Professional Football League (J.LEAGUE) in 2016.

Executive Vice President, Aichi Dobby, Ltd.

Tomoharu Hijikata

Born in Aichi prefecture in 1977, Tomoharu graduated from the School of Business Administration at Kobe University. After graduating, he joined Toyota Motor Company where he was involved in cost accounting.  In 2006, at the request of his older brother, he joined their family business, Aichi Dobby, which owned a small foundry. After refining his skills in precision machining, he successfully led the development of the enameled cast iron pot which launched under the Vermicular brand in 2010. He currently remains in charge of product development and branding for the entire Vermicular product line.

October 30th
18:00–19:00

MOTOR × INNOVATION
Tsutomu Wakitani × Hideshi Hamaguchi

What kind of new innovation is possible for the Japanese automobile industry, the backbone of the Japanese economy, tasked with moving BEYOND THE MOTOR?

Honda R&D Co., Ltd.

Tsutomu Wakitani

After joining Honda R&D Co., Ltd in June 1996, he later became the Vice President of Honda R&D Europe (Germany) in April 2012, and the company's President in April 2013. In April of 2015, he became the Chief Operating Officer of Honda R&D Co., Ltd. Planning Office, and the Chief Operating Officer of the THINK Research Center in October 2016, working on preparing the Honda R&D Innovation Lab Tokyo. In April 2017, he became the Chief Operating Officer of Honda's R&D Center X.

Business Designer

Hideshi Hamaguchi

After graduating from Kyoto University, he joined Matsushita Electric Works (Panasonic). He worked as a corporate decision analyst on strategic investments. In 1993, he created the concept of the Intranet, and implemented the system. He served as a strategist at Ziba Design in 1998. In 1999, he created the concept of the USB flash drive. He later rejoined Ziba in 2009 as their Director of Strategy (currently an Executive Fellow). He founded the consulting firm, monogoto, in Portland in 2014.

October 31st
18:00–19:00

MOTOR × SCIENCE
Yoshiki Ishikawa × Yoichi Ochiai

AI (artificial intelligence) is set to turn numerous industries on its head.
Will AI help the automobile industry, or will it mean the end of the automobile?

Preventive Medicine Researcher

Yoshiki Ishikawa

Born in Hiroshima Prefecture in 1981, he went on to graduate from the School of Integrated Health Science at Tokyo University, earn a Master's Degree at the Harvard T.H. Chan School of Public Health, and earn a Doctorate at Jichi Medical University. He has collaborated with companies and universities to research ways humans can strive to live better. His expertise includes preventive medicine, behavioral science, and creative computation. He wrote the children's science picture book 「たす [Tasu]」 in July 2017, and is planning on releasing 「思想としての予防医学 [Thought as preventive medicine] 」. @ishikun3

Assistant Professor at the Faculty of Library, Information and Media Science and Head of Digital Nature Laboratory at University of Tsukuba / Media Artist

Yoichi Ochiai

He is a media artist, born in 1987. He earned a Doctorate for Applied Computer Science at the University of Tokyo. He is an expert in CG, HCI, VR, visual / audio / tactile presentation methods, digital fabrication, automatic driving and human control. He joined the University of Tsukuba in 2015 as an assistant professor at the School of Library, Information and Media Science, and is the head of the Digital Nature Laboratory. From 2017, he was worked as an advisor to the President of University of Tsukuba, a visiting professor of Osaka University of Art, and visiting professor of Digital Hollywood University, and is currently the CEO of Pixie Dust Technologies. He has earned multiple awards, including the World Technology Award 2015 from WTN, the Prix Ars Electronica from Ars Electronica in 2016, and the STARTS Prize from the EU in 2016. He is the author of The Century of Enchantment and Survival Strategy of Super AI Era.

November 1st
18:00–19:00

MOTOR × ENTERTAINMENT

Yohei Sadoshima × Akihiro Nishino × Kenji Kohashi × Keishi Ohtomo

Entertainment and cars have always had a close relationship since their inception.
What kind of future does the entertainment industry expect from cars?

Co-Founder/CEO, Cork,Inc.

Yohei Sadoshima

twitter@sadycork
After entering Kodansha Ltd. in 2002, he joined the editorial department for Shu-kan Morning. He was also the editor for Vagabond (Takehiko Inoue), Dragon Zakura (Norifusa Mita), Hataraki Man (Moyoco Anno), Space Brothers (Chuya Koyama), Modern Times (Kotaro Isaka), and Jyurokusai no Kyokasho. After leaving Kodansha in 2012, he created Cork, Inc., an artist management and literary agency. He is currently involved as the editor for the following mangas; The Diary of Ochibi-san and Memoirs of Amorous Gentlemen (Moyoco Anno), Space Brothers (Chuya Koyama), The Tenth Prism (Masahito Soda), Investor Z (Norifusa Mita), and Hiruma no Papa wa Hikatteru (Shoichi Haga). Novels include Matinee no Owarini (Keiichiro Hirano).

Akihiro Nishino

He was born in Hyogo Prefecture in 1980, and in 1999, he formed the comedy duo "King Kong" with Yuta Kajiwara. His recent work has expanded beyond comedy, writing three picture books, performing in live talk shows, writing stage performances, and performing multiple galleries and live shows overseas. His 2016 business book, [魔法のコンパス ~道なき道の歩き方~ [The magical compass – how to travel an uncharted path ] ]sold over 100,000 copies, and his picture book titled Poupelle of Chimney Town sold over 320,000 copies. His newest business book,「革命のファンファーレ ~現代のお金と広告~[Fanfare of revolution – money and advertising in today's world]」sold an impressive 100,000 copies in 6 days.

LeaR Inc. and Creative Director

Kenji Kohashi

He was born on August 19, 1979 in Tokyo. He made his debut in show business at the age of 8 in 1988, appearing in many TV series, movies, and plays, but abruptly ended his acting career at the age of 27, and decided to travel the world.While traveling, he gained inspiration from the many countries he visited, and began producing films and events. The first feature film he directed was titled "DON'T STOP", which went on to earn the "SKIP CITY Award" and "SKIP CITY D Cinema Project" at the SKIP CITY International D-Cinema Festival. He also succeeded in bringing foreign events such as Dîner en Blanc and ULTRA MUSIC FESTIVAL to Japan, and acted as the director for those events. He also produced the futuristic fireworks entertainment show, "STAR ISLAND". He continues to be active in multiple areas, using his creativity to create new and unique experiences.

Film Director

Keishi Ohtomo

Born in 1966 in Morioka, Iwate Prefecture, he went on to graduate from the Faculty of Law at Keio University. He joined Japan Broadcasting Corporation (NHK) in 1990 and had an opportunity to learn about script writing and direction in LA for two years starting in 1997. After returning to Japan, he directed He directed multiple TV series, including"The Vulture (2007),""Mr. Jiro Shirasu (2009),"and "Ryomaden (2010)." In 2009, he directed his first film, "The Vulture (2009)." He left NHK in April 2011 and established his own company. He continued to release many popular films, including"Rurouni Kenshin (2012)," "Platinum Data (2013)," "Rurouni Kenshin: Kyoto Inferno/ The Legend Ends (2014),""The Top Secret: Murder in Mind (2016)," "MUSEUM (2016)," and "March Comes in Like a Lion (2017)." This fall, he founded OFFICE Oplus, together with advertising agency Dentsu, and hopes to expand his films' audience outside of Japan.

November 2nd
18:00–19:00

MOTOR × LIFESTYLE
Asako Hoshino × Fumiaki Koizumi × Masamichi Toyama

Take a look at the future of mobility from the perspective of lifestyle and from the perspective of a woman.

Senior Vice President, Nissan Motor Co., Ltd.

Asako Hoshino

After graduating from the Faculty of Economics at Keio University, she went on to earn an MBA at the Northwestern University Kellogg School of Management. After working as a board member at credit banks and market research firms and a part-time professor at universities, she joined Nissan Motor Company in 2002. At Nissan, she was in charge of the Market Intelligence Department. In 2015, she was put in charge of the Japan Marketing Division, Japan Sales Division, Sales Support Division, Fleet Business Division, and became the company's Senior Vice President. She became the company's Senior Vice President of the Japan Marketing and Sales Division in 2016.

Executive Director and COO, Mercari, Inc.

Fumiaki Koizumi

After graduating from the School of Commerce at Waseda University, he led IPOs for web-based companies such as DeNA and Mixi at Daiwa Securities SMBC. He later joined Mixi, Inc. in 2007, where he became the CFO and led the corporate aspects of the company. After leaving the company in 2012, he supported various start-ups and later joined Mercari, Inc. in December 2012. After becoming the Executive Director in March 2014, he became the Executive Director and COO.

Smiles Co., Ltd.
President and CEO

Masamichi Toyama

Born in Tokyo in 1962, he went on to graduate from Keio University, and joined Mitsubishi Corporation in 1985. He founded Smiles in 2000 and assumed the role of President and CEO of the company. In addition to Soup Stock Tokyo, a soup specialty shop, he has also developed giraffe, a necktie brand, PASS THE BATON, a contemporary select recycle shop, and 100 Spoons, a family restaurant.

November 3rd
18:00–19:00

MOTOR × CITIES
Akio Yamamoto × Satoshi Sugie × Tsuyoshi Morioka

When cars change, the city changes with it.
This session will focus on the way new mobility will change cities and how it will affect the lives of the people living in those cities.

General Manager, Toyota Connected Company Division, Toyota Motor Corporation

Akio Yamamoto

Born in Kanagawa Prefecture in 1963, he went on to graduate from the School of Science and Engineering at the University of Tsukuba (Urban and Regional Planning). When he joined Toyota Motor Corp., he worked on reforming the information systems and operating process at the company. After becoming the Vice President of Toyota Motor Sales, U.S.A., he moved to lead the ITS Planning Division, promoting new types of mobility. Starting in April 2017, he has led the Connected Company within Toyota, focusing on multimedia products and services, MaaS, and big data.

WHILL, Inc. CEO

Satoshi Sugie

Born in Hamamatsu, Shizuoka Prefecture in 1982, he joined Nissan Motor Company's Development Department, and moved to work as a Japanese instructor in Nanjing, China. For the following two years, he worked in Papua New Guinea, Laos, Uzbekistan, and Bolivia developing various new products. In 2012, he founded WHILL, Inc., and also represented Japan in the Global Shapers Community at the World Economic Forum. He was also honored on Silicon Valley Business Journal's "40 Under 40".

Katana Inc. CEO

Tsuyoshi Morioka

Strategist and marketer. He uses his skill in advanced mathematics, his ability to create unique ideas, and his marketing theory to create the "Morioka Method," expressing his tacit marketing know-how. He used this method at Universal Studios Japan, turning around the company in just a few years.
Born in 1972, he went on to graduate from the School of Business Administration at Kobe University, and joined P&G in 1996. At the company, he worked at Vidal Sassoon Japan, served as Pantene's Brand Manager at P&G's Global Headquarters in Cincinnati, the Hair Care Category Associate Marketing Director and was the Vice President at Wella Japan. He later moved to Universal Studios Japan in 2010 and became the company's Chief Marketing Officer and Executive Officer in 2012. After completing a successful turnaround for Universal Studios Japan, he founded "Katana Inc." in 2017, gathering professionals of marketing with the hope of reinvigorating Japan through successful marketing.
He is the author of 「USJのジェットコースターはなぜ後ろ向きに走ったのか? [Why did the roller coaster at Universal Studios Japan start moving in the opposite direction?]」, 「USJを劇的に変えた、たった1つの考え方 成功を引き寄せるマーケティング入門 [The single way of thinking that completely changed Universal Studios Japan and an introduction to successful marketing]」 (winner of the 44th Business Book Marathon Award and named best marketing book at the Business Book Grand Prix 2017), and Profitability Strategy for Marketing.
How to Participate
Visitors will be able to participate in THE MEET UP at no extra cost. However, purchasing a ticket with admission to THE MEET UP's talk session will guarantee a seat. For more information:
Pitching Event Details
Date and Time:

Nov. 4 (Sat.) 18:00 – 19:30
*Screening process will begin in September

Format:

Presentation, Q&A/judging, announce winning team

Venue:

Tokyo Big Sight TCL2017 venue, at "THE MEET UP" stage

Organizer:

Japan Automobile Manufacturers Association, Inc.

Co-Organizer:

NewsPicks, Inc.

Support:

Deloitte Tohmatsu Venture Support Co., Ltd.
NewsPicks Judges (tentative)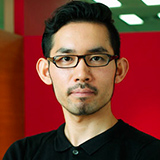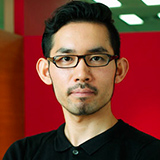 Chief Editor, News Picks
Norihiko Sasaki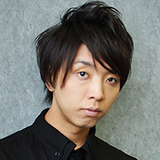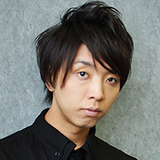 Yoichi Ochiai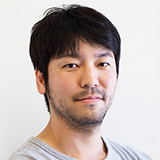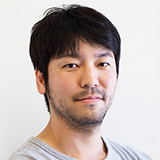 Satoshi Sugie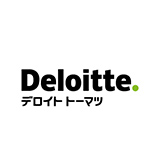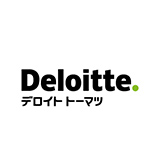 Deloitte Tohmatsu Venture Support Co., Ltd.
Manufacturer Judging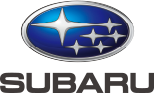 On-stage Content
Date
Hours
Title
Organizer
October 27
(Fri.)
15:00-16:50
Contemplating the strengths and weaknesses of Japanese auto manufactures through the future development of Evs and autonomous driving
"KURUMA JUKU"Committee
October 28
(Sat.)
11:00-11:50
Terry Ito and Mitsuhiro Kunisawa (Motor Journalist) talks about the past,present and future of the Tokyo Motor Show
KODANSHA BC Ltd.
October 28
(Sat.)
13:45-14:30
"Choose! Eco-car" Campaign Kick Off Event
Ministry of the Environment
October 28
(Sat.)
15:30-16:30
(TBD)
(To be determined)
J-WAVE
October 29
(Sun.)
13:30-14:30
(TBD)
TOKYO FM「TOYOTA Athlete Beat」
Special Public Recording
TOKYO FM
November 1
(Wed.)
13:40-15:10
That's entertainment RAKUGO show
Amateur HANASHIKA
Dream team