Discover what you'll be able to do when cars, drivers, and total city infrastructure all connect! This event enables 30 visitors at a time to individually explore a fully connected, maze-like Tokyo of the future by driving their own connected cars, in this virtual reality experience using PlayStation®VR systems.

PlayStation" is a registered trademark of Sony Interactive Entertainment Inc.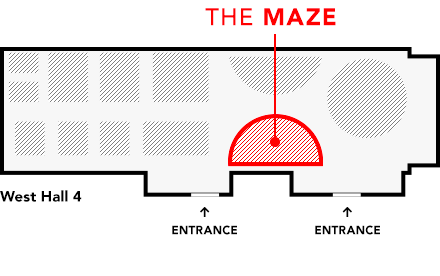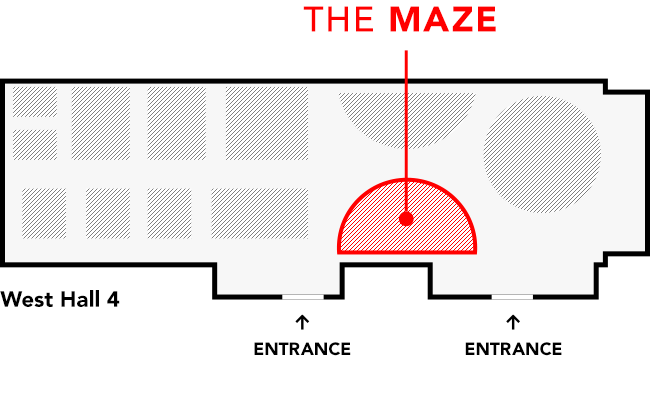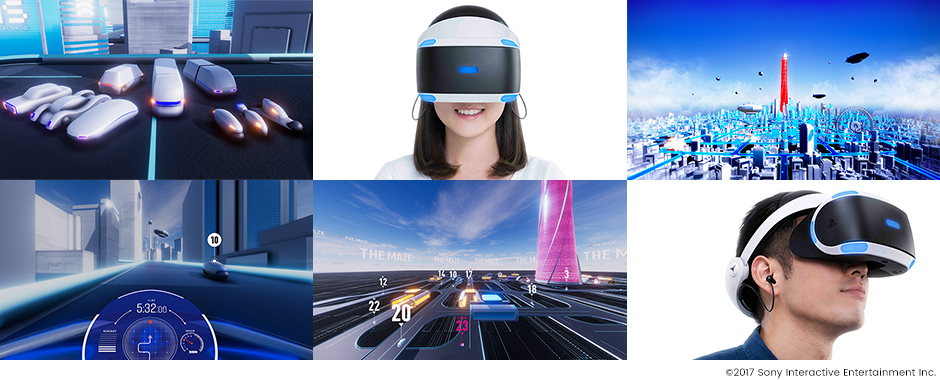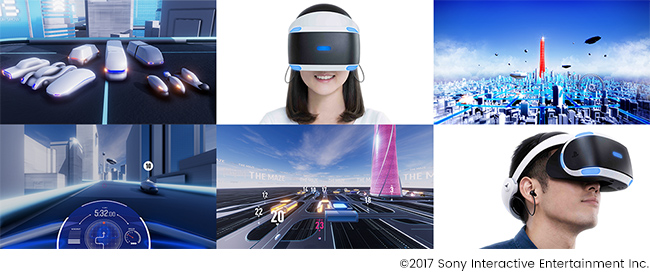 How to Participate
THE MAZE is available for free. However, pre-registration is required through the official Tokyo Motor Show app or at pre-registration kiosks available at the venue. Download the official app below.
Using the VR System
Please follow the warnings listed below to ensure safe use of the VR system at "THE MAZE".
■Restrictions
To reduce the risk of personal injury and discomfort during use, please refrain from using the VR system if you are;
・Under 12 years old
・Pregnant
・Astigmatic or have problems with vision in both eyes
・Using a pacemaker, have heart problems, or other severe health issues
・Prone to motion sickness
・Drinking alcohol (or have a high blood alcohol level)
・Not feeling well
・Sensitive to flashing lights and have a history of epilepsy or seizures
・Determined to be ineligible to participate by staff members
■Warnings
・If you feel dizzy or nauseous, close your eyes and raise your hand to notify a staff member.
・Please refrain from any of the following directly after using the VR system; driving a car, operating machinery, any exercise requiring use of eyes and your body, and activities requiring a sense of balance.
・If you feel discomfort after using the VR system, take a break until you recover.
・The head-mounted display (HMD) can be used with most glasses. However, some glasses may be incompatible depending on the size and shape.
・We are not liable for any broken or damaged glasses. Please make sure the glasses can be used with the VR system before wearing the head-mounted display.
・Some users may experience issues with viewing the display using bifocal glasses and contact lenses.