The "44th Tokyo Motor Show 2015" grandly opened its doors on October 28th. The organizer-themed project, "SMART MOBILITY CITY 2015" also commenced at the same time. The next-generation of cars, lifestyles and society are able to be realistically experienced in this city of the future, which also houses a train station and a laboratory within its city limits.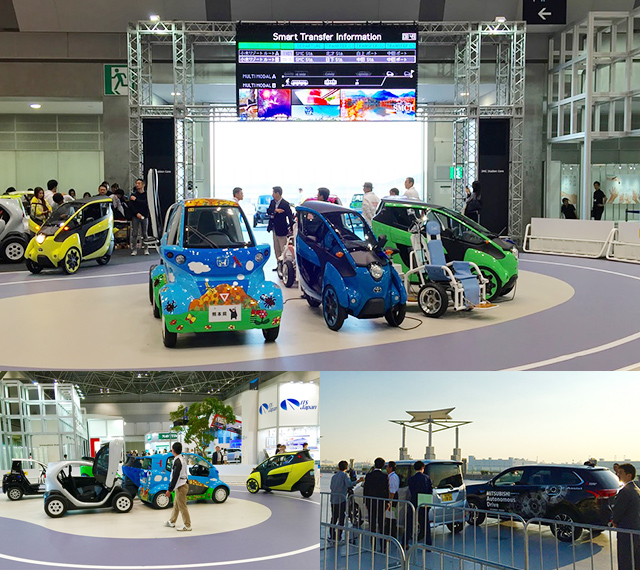 The centerpiece of this exhibition is "Station Core", located at the heart of the city. "Station Core" showcases various new technologies and systems that relate to cities and transportation. In the space in front of the train station lies various micro mobility vehicles readied for test-rides. The course that takes drivers from inside to the freeing outdoors offers a realistic and exhilarating driving experience received much attention from press overseas.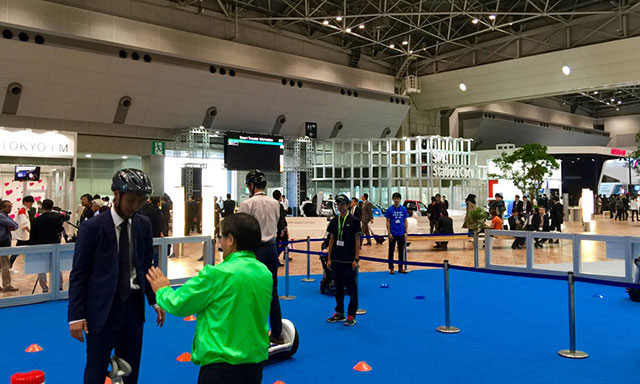 "Personal Mobility Lab" displays the latest in personal mobility solutions, a genre of vehicles that aims for a symbiotic relationship between cars and people. The vehicles have unique designs, and are also available for test-rides. The course is the main street of SMART MOBILITY CITY, called "SMC Avenue". As you effortlessly move your way through the passerby's, you will be able to feel as though you are really in a city of the future.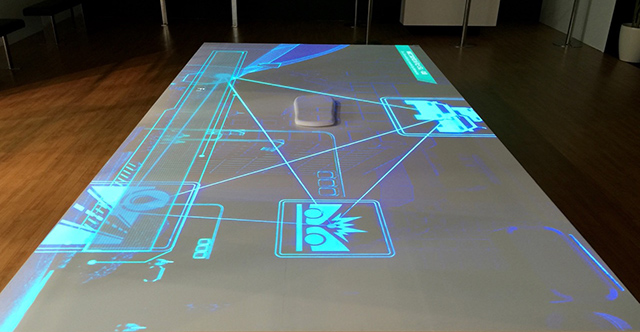 The third exhibition is the "Cars and ICT&E (Energy/Entertainment) Lab". This is where the autonomous cars and technologies that receiving considerable attention at Tokyo Motor Show will be explained in detail. In addition, connected cars, which connect cars with many types of information and energy, will be explained using projection mapping. The highlight of this exhibit is the visuals that are projected on the table. Please come to the exhibit and experience it for yourself. Experience automated driving technologies and advanced driver assistance systems on the rooftop course, and leave any doubts you have about the technology behind.

The exhibitors demonstrated the appeal of their cars at the "Press Conferences" which were held on the 29th. Each booth has knowledgeable staff members, so you will be able to ask any questions you may have at the booth. Visitors will be able to take a further look into the various technologies and systems that will support the cars, lifestyles and society of the future.

Cars, lifestyles and society will all change freely in the city of the future.
Visit "SMART MOBILITY CITY" and experience it for yourself.

<Exhibitor List>
Agency for Natural Resources and Energy, Ministry of Economy, Trade and Industry
Asahi Glass Co., Ltd.
The City of Saitama
eX machina Corp.
HIT Co., Ltd.
Hitachi Automotive Systems Measurement, Ltd.
Honda Motor Co., Ltd.
ITS Japan
Mazda Motor Corp.
Ministry of the Environment
Ministry of Land, Infrastructure, Transport and Tourism, Road Transport Bureau
Mitsubishi Motors Corp.
NAVITIME Japan Co., Ltd.
Ninebot Inc.
Nissan Motor Co., Ltd.
Pioneer Corp.
The Research Association of Hydrogen Supply/Utilization Technology
STYLE-D
Toyota Motor Corporation
TOKYO FM Broadcasting Co., Ltd.
Vehicle Information and Communication System Center
WHILL Co., Ltd.
ZieD Co., Ltd.
(In alphabetical order)