The 46th Tokyo Motor Show 2019
500 Intel® Shooting Star™ Drones will dance dynamically and light up the Odaiba sky in synchronization with the latest 3D sounds: the spectacular nighttime show has been confirmed!
JNR-2019-19
October 18, 2019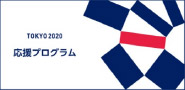 In celebration of the 46th Tokyo Motor Show, the Japan Automobile Manufacturers Association (Chairman: Akio Toyoda) will host a nightly drone light show with up to 500 Intel® Shooting Star™ drones from October 24-27, 2019 at (Odaiba, Tokyo). The nighttime spectacle, "CONTACT" will initiate the first night of the Tokyo Motor Show.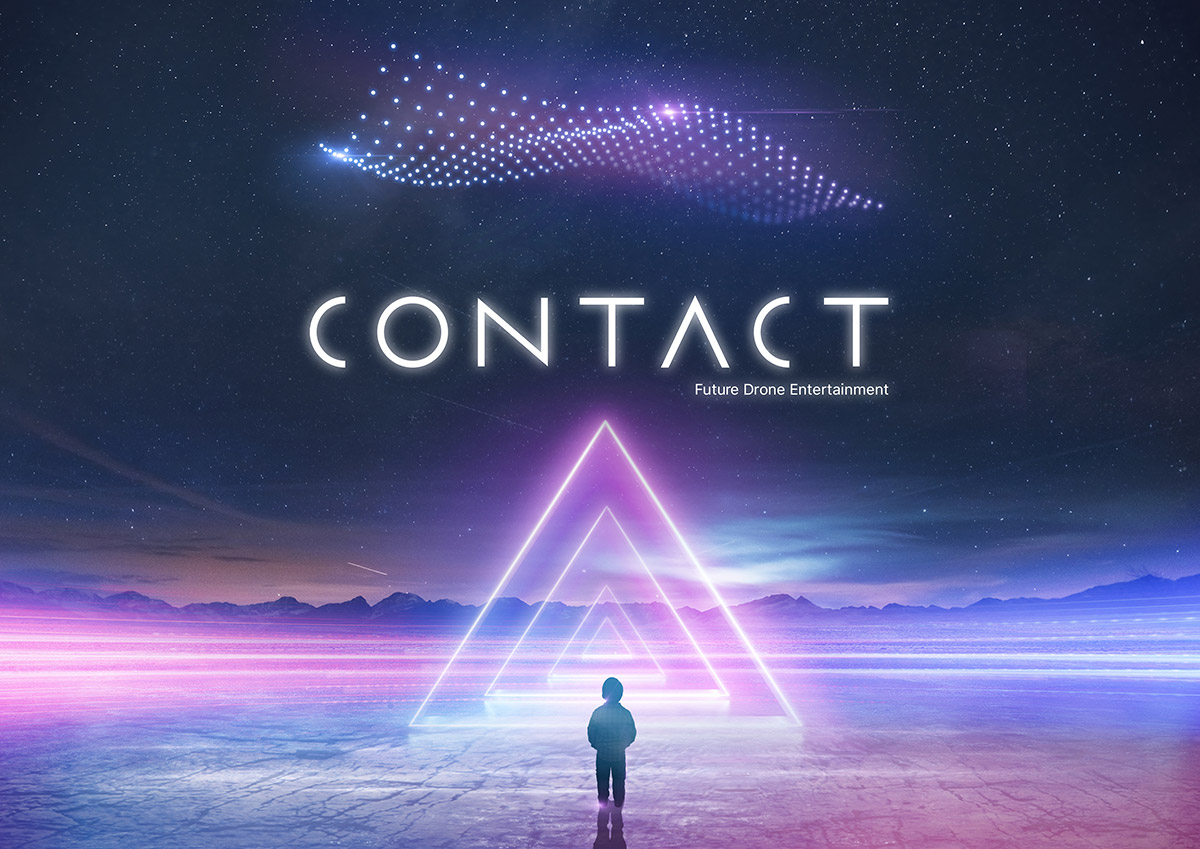 About Future Drone Entertainment "Contact"
Drones are set to become one of the chief infrastructural elements of future mobility societies. This completely new experiential night show, "Contact" is an example of "future mobility entertainment" and symbolizes the theme that underlies Tokyo Motor Show 2019: "Open Future." The drone light show will consist of up to 500 Intel Shooting Star drones synchronized with other live production elements such as 3D sound, laser beams, and lighting.
In a collaboration with Intel Corporation, Kenji Kohashi leads an all-star cast of creators
Kenji Kohashi has been selected as general director of the drone light show. Kohashi is an extraordinarily creative director who has overseen a large number of events including Ultra Japan, the globally renowned dance music festival held in the Odaiba area, and Star Island, a futuristic form of fireworks entertainment.
The drone light show will consist of up to 500 Intel Shooting Star drones. Intel set a Guinness World Record for the most drones flown simultaneously – more than 2,000 – in celebration of the company's 50th anniversary. Intel has created an entirely new entertainment concept by producing drone light shows featuring hundreds, even thousands, of Intel Shooting Star drones controlled by one pilot. These drones are custom-built for entertainment purposes, are lightweight in structure and have LEDs that can display more than 4 billion color combinations.
This collaboration between globally cutting-edge technologies and a Japanese production team will result in an unprecedentedly large-scale entertainment show.
For the show, Kohashi has assembled an all-star creative team from Japan: director Hiroyoshi Uruma has collaborated with Kohashi on Star Island and other events; Kazuyuki Ito (Kissonix) is an immersive 3D sound engineer; Jonny.tv has worked on live video performances by the Chemical Brothers; Yamacahng (RealRockDesign) is a radical laser artist; and the graphic artist YoshiRotten designed the show's title logo.
The concept underlying "Contact"
The title of the show is "Contact."
When our imaginations morph into creativity, a miraculous "contact" occurs.
In an extraordinary nighttime space suddenly created in Odaiba, a team of Japan's leading creators will fashion an atmosphere that is akin to boarding a spaceship that has been created out of the imagination.
The show will take viewers on a journey to the depths of this vast universe.
This is an experience that transcends simply watching a drone show.
Instead, it will lure viewers into believing they have embarked on an expedition into space.
About 46th Tokyo Motor Show 2019
The theme of this year's Tokyo Motor Show is "Open Future," and a total of 192 corporations and groups (as of October 17) from a variety of industries and from eight countries around the world will take part. The motor show has been reinvented to provide visitors with a vision of a future mobility society; to this end, the show's scope has been expanded to encompass "The excitement of cars and motorcycles," "Future homes," and "Future towns." In line with this reinvention, the event space has also been enlarged; in addition to the Ariake area, which was used previously, the Tokyo Motor Show will also take place in the Aomi area. There will also be a free entry area where people who have never attended the Tokyo Motor Show before can visit with ease.
The Future Drone Entertainment "Contact" will take place in the free-entry event space, Yume no Ohashi Bridge.
Overview of Future Drone Entertainment "Contact"
Event name
The 46th Tokyo Motor Show 2019
Future Drone Entertainment Intel® Drone Light Show "Contact"
Host
Japan Automobile Manufacturers Association, Inc.
Sponsor
Tokyo Metropolitan Government
Support
Intel Corporation
Tokyo Organising Committee of the Olympic and Paralympic Games
Dates
October 24–27, 18:30–19:00 (scheduled)*
Location
Above Yume no Ohashi Bridge, Odaiba (in Symbol Promenade Park, between the Aomi and Ariake areas)
1-4, Aomi, Koto-ku, Tokyo, 135-0064 (Free entry)
Website
https://www.tokyo-motorshow.com/event1/drone_show/ (website will launch at 10:00 on October 20)
*Show dates and times could vary based on the event organizers' schedule and due to adjustments for weather.

*Numbered tickets are required to enter the special viewing area. Numbered tickets will be distributed on the day of the show in two lots, at 14:00 and 17:00.
*Numbered tickets are scheduled to be distributed at Yume no Hiroba Park.
*Parts of the show can be seen from Yume no Hiroba Park and other locations; however, the entire show can only be seen from the special viewing area.
*Starting times are subject to change and shows may be cancelled depending on the weather and other circumstances.
*The shows are scheduled to finish at 19:00.
*The shows are being held with the permission, approval, and guidance of the Ministry of Land, Infrastructure and Tourism's Tokyo Aviation Bureau; the Tokyo Coast Guard Office at the Japan Coast Guard's 3rd Regional Coast Guard Headquarters; and the Tokyo Metropolitan Government Bureau of Port and Harbor.
Profile of Kenji Kohashi
Kenji Kohashi was born in Tokyo in 1979. He made his acting debut in 1988, and has appeared in numerous popular dramas, including the morning NHK drama series Churasan. He suspended his entertainment activities in 2007. Kohashi has worked as creative director for Ultra Japan and general producer for Star Island. Star Island has become a global event, hosting the New Year's countdown in Singapore and the Saudi National Day in Saudi Arabia. Kohashi also engages in project management for global-scale events and urban developments: he was producer for Kids' Park PuChu!, and was chosen to be the creative director for "Tokyo 2020 Nippon Festival: Towards the Realisation of an Inclusive Society," which forms part of the Tokyo 2020 Cultural Olympiad.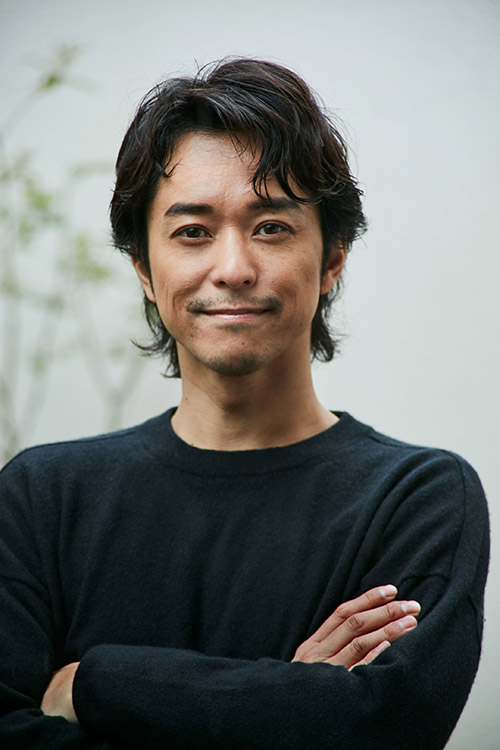 For further inquiries about this news release
Public Relations Office, Japan Automobile Manufacturers Association, Inc.
Tel: 03-5405-6179