BRP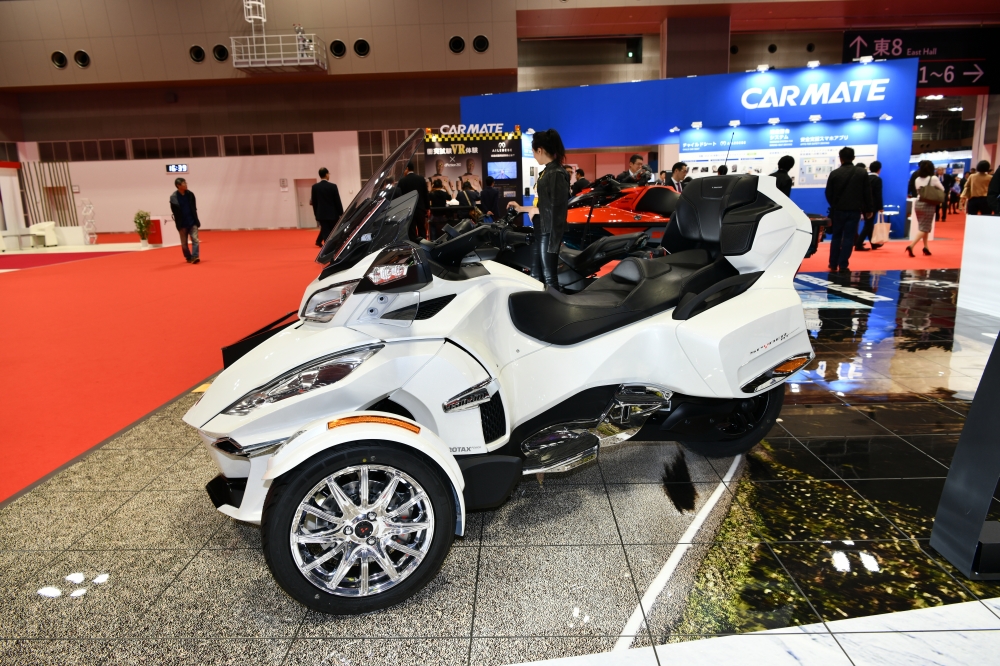 Can-Am Spyder RT Limited
The model that was created in order to exclusively pursue the highest quality of riding experience. The "Can-Am Spyder RT Limited" promises both the rider and the passenger an above satisfactory open touring experience with its luxurious seats, smooth suspension, glorious looking chrome parts, and abundant storage space. Many will be eager about having an open air adventure on this motorcycle because all you need is a normal car license.

- An outstanding design through the utilization of chrome accents, 12 spoke wheels, exhaust chips, and installment of heat shields
- The rear air operated suspension automatically adjusts the optimum ride quality according to the weight of the rider, passenger, luggage, etc.
- Pursues passenger comfort with the Y-Type frame structure that ensures security, an ergonomically designed backrest, an adjustable footboard, and an independent audio system that passengers can operate
- Features a 4-speaker audio system allowing both the rider and the passenger to enjoy AM/FM radio, iPod, etc.