SUZUKI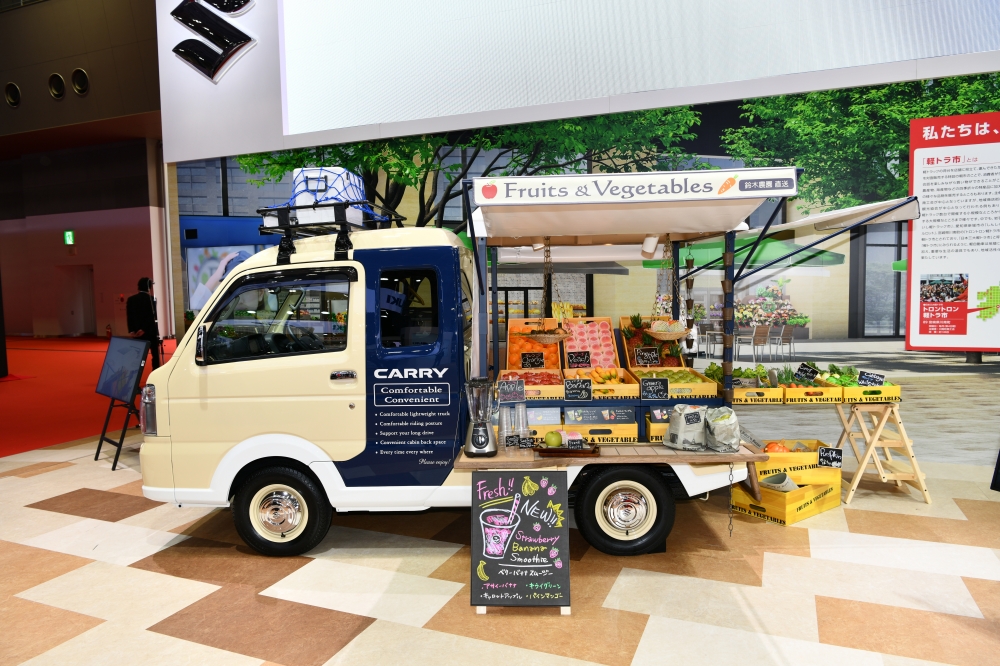 Carry Open-Air Market Concept
•The Carry Open-Air Market Concept is designed as a mobile shop truck at an open-air minitruck market with enhanced cabin space and user-friendliness.
•It goes beyond being just a commercial car and offers wide possibilities from daily transportation to leisure.
•In addition, it incorporates features that are on everyone's wish list.