TOYOTA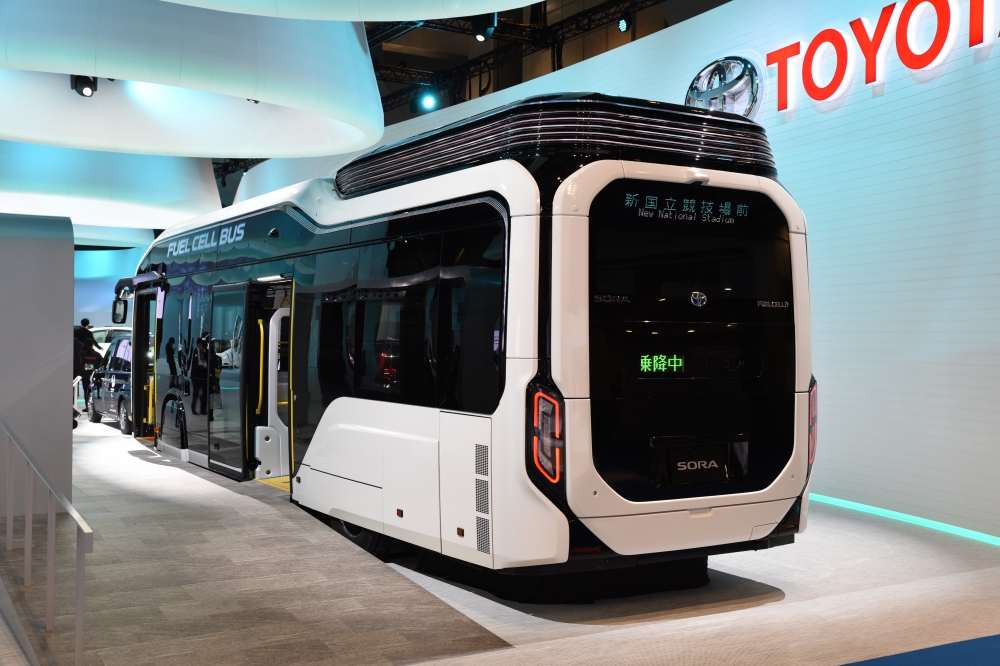 SORA
Toyota developed the Sora (concept model) based on the vision of an "enduring town icon" guided by two ideas: to make best use of the characteristics of the FC unit; and to enhance the comfort of passengers traveling on bus routes.
1 Aiming to create a bus that works for the world and for people, is environmentally friendly, and can contribute to communities beyond its role as a mobility service.
2 Toyota paid close attention to convenience, safety, and peace of mind with the aim to give all passengers a pleasant riding experience, so that they would want to ride the buses regularly.