SUZUKI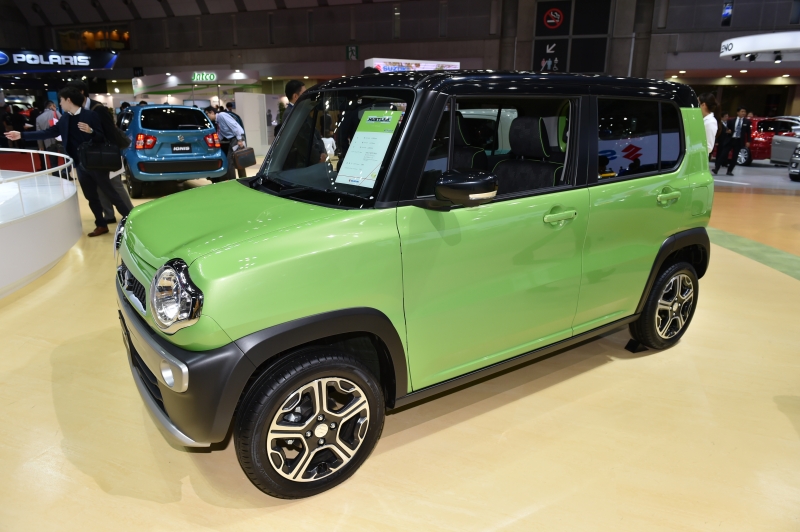 HUSTLER
•A facelift for the HUSTLER includes the bold J STYLE II styling-and-equipment package and new pop-art colouring.
•The J STYLE II package highlights the HUSTLER's unique features. It includes a front-bumper garnish that gives a look of width, a metallic-look grille that conveys a bold personality, and a black-themed instrument panel that exudes quality.
•New pop-art colouring includes yellow, green, and ivory for the body. Yellow and green bodies are combined with a black roof. New yellow colouring on the instrument panel makes the HUSTLER even more distinctive.
•Advanced equipment includes a turbocharged engine mated to an S-ENE CHARGE system; an impact-mitigating Dual Camera Brake Support system; and a navigation system that has a built-in memory and can function as an all-direction monitor.