SUZUKI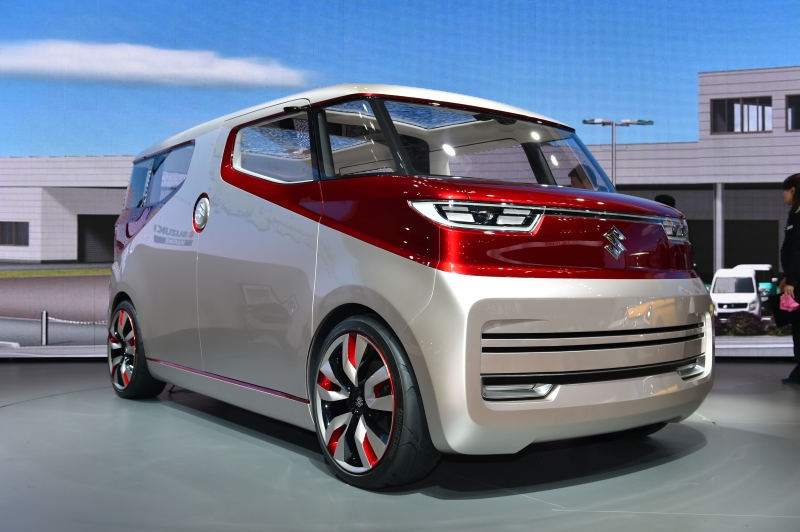 Air Triser
•The Air Triser is a new-concept three-row compact minivan. Within manageable body dimensions, it offers a cabin where roominess and smart seat configurability embody the concept of a private lounge.
•While the Air Triser is parked, the seats can be configured in a relaxation mode (where the seats face each other) or in a lounge mode (where the seats form a U-shape sofa). Users can enjoy media content from a smartphone on a large-format display that extends from one of the B-pillars to the ceiling.
•The extent to which the Air Triser enables users to enjoy their time together not only on the move but also while they're stationary makes it unprecedented among minivans.